Wet Mix Plants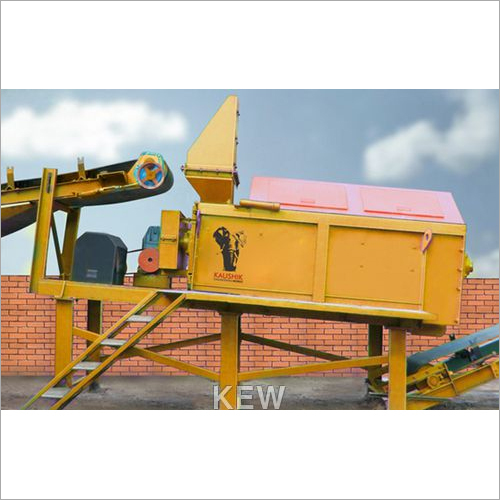 Wet Mix Plants
Price And Quantity
100000.00 - 100000.00 INR
Product Description
Having 16 years of experience in this field, we are engaged in manufacturing, exporting and supplying the provided
Wet Mix Plants
. The offered plants are manufactured with the use of superior quality components under the supervision of highly experienced professionals. Based on highly advanced techniques, these are especially used for appropriate mixing of concretes. Interested clients can purchase the provided
Wet Mix Plants
from us at pocket-friendly prices.
Key points:

Rugged construction
Require less maintenance
Optimum capacity
Longer service life
WETMIX MACADAM PLANTS
In continuing the tradition of providing automatic excellence in Road Construction Machinery, KAUSHIK has engineered Wet Mix Macadam Plant (Soil Stabilisation Plant) for achieving homogenous mix material to prepare base and sub base in Road Construction Projects. Designed to confront the toughestjob site requirements and maximum reliability and up time, KAUSHIKWMM plants have robust structure and quality precision.
Motivated to meet specific customer requirements, KAUSHIKWMM plants ranging from 100 TPH to 300 TPH can be tailored as needed. Cement stabilisation (CTAB) system and other optional accessories can be provided as per the requirement.
Standard Configuration
Pug mill Mixing Unit
Cold Aggregate Four Bin Feeder
Oversize Removal Vibrating Screen,
Conveyors - Load out & Slinger,
Gob Hopper
Electrical Control Panel with
Fully Furnished Cabin
Optional attachments provided to suit specific needs
| | | | | | |
| --- | --- | --- | --- | --- | --- |
| Model | KEW 100 | KEW 150 | KEW 200 | KEW 250 | KEW 300 |
| Capacity | 100 TPH | 150 TPH | 200 TPH | 250 TPH | 300 |



KEW 100 (100 TPH)

KEW 150 (150 TPH)

KEW 200 (200 TPH)

KEW 250 (250 TPH)

Four Bin Feader













Storage capacity

20 M3 (31 MT)

20 M3 (31 MT)

25 M3 (40 MT)

25 M3 (40 MT)

Auxlliar converter

400 mm x 2.2 mtr x 4 ply

400 mm x 2.2 mtr x 4 ply

450 mm x 2.92 mtr x 4 ply

450 mm x 2.92 mtr x 4 ply

Connected load

0.75 KW x 4 Nos

0.75 KW x 4 Nos

1.5 KW x 4 Nos

1.5 KW x 4 Nos

Gathering converter

500 mm x 22.5 mtr

500 mm x 22.5 mtr

600 mm x 22.6 mtr

600 mm x 22.6 mtr

Bin vibrator

0.75 KW

0.75 KW

0.75 KW

0.75 KW

Gathering connected load

3.70 KW

3.70 KW

5.50 kw

5.50 kw

Shipping dimension

12.5 x 2.55x 2.45m

12.5 x 2.55x 2.45m

12.5 x 2.55x 2.45m

12.5 x 2.55x 2.45m

Vibrating screen600mm x 15 mtr

Dimension

1350 mm x 1350 mm

1350 mm x 1350 mm

1350 mm x 1350 mm

1350 mm x 1350 mm

Screening area

900mm x 1200mm

900mm x 1200mm

900mm x 1200mm

900mm x 1200mm

Connected load

0.75 kw

0.75 kw

0.75 kw

0.75 kw

Slinger convertor

Convertor belt

600mm x 15 mtr

600mm x 15 mtr

600mm x 15 mtr

600mm x 15 mtr

Convertor drive motor

3.70 kw

3.70 kw

3.70 kw

3.70 kw

Pug mill

Capacity

100 TPH

150 TPH

200 TPH

250 TPH

No. of Arms

28

32

64

78

Connected load

18.50 KW

22.00KW

30.00 KW

37.50 KW

Shipping dimension

1400 x 2550 x 3200mm

3950 x 1580 x 3000mm

3950 x 1580 x 3000mm

3950 x 1580 x 3000mm

Hydraulic power pack

Connected load

2.2 kw

2.20

2.20

3.70 kw

Load out conveyor

Load out converter

600mm x 17.9

600mm x 17.9

600mm x 17.9

800mm x 20.3

Conveyor drive motor

5.50 kw

5.50 kw

5.50 kw

7.5 kw

Water tank (optional)

Capacity

12000 ltrs

15000 ltrs

15000 ltrs

20000 ltrs

Water pump

Connected load

1.5 kw

1.5 kw

1.5 kw

2.2 kw

25 Mt storage silo (optional)

Shipping dimension

4140 x 2980 x 3000 mm

40 Mt storage silo (optional)

Connected load

4.45 kw

Shipping dimension

2420 x 1060 mm

Cabin




Fully furnished

8 x 6 feet
Specification
| | |
| --- | --- |
| Brand | Kaushik |
| Usage/Application | Construction |
| Capacity | 200 TPH |
| Automation Grade | Automatic |
| Material | Mild Steel |
| Country of Origin | Made in India |
| Surface Finish | Color Coated |
| Phase | 3 Phase |
| Power | 100 Hp |